Refresher training
On July 11 – 1,3 2017 the Office of the Ombudsman organized a Refresher training for its staff, a total of 15 staff members including two USP students on attachment to that office.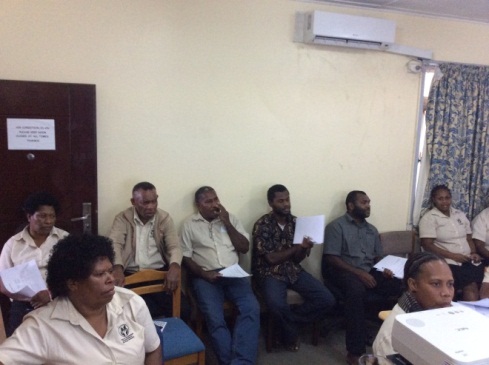 It was a long time plan and vision to organize an in-house refresher for staff members. The initial plan was supposed to take place in 2014, coinciding with the 20th anniversary of the Ombudsman's Office. However, due to unforeseen circumstances and budgetary constraints, the training only took place this year.
A Pre-training Evaluation and a post-training Evaluation indicated that all staff members agreed that the Refresher training was timely, perhaps, a little delayed, never-the-less, it was helpful in that it reminded staff of their duties, Ombudsman's organization goals, and inspired greater motivation to do better in their work.
It was agreed that this kind of training should be on-going, probably on an annual or on a 2 years basis. The Refresher training was closed on 14th July 2017 by celebrating the 23rd anniversary of the Ombudsman's Office, in which a working lunch was enjoyed at the
Recruitment of four new staff

The Ombudsman is now in the process of recruiting four new staff to join the Office, as planned and documented in our 2017 Business Plan. The vacant posts are: Director Leadership Code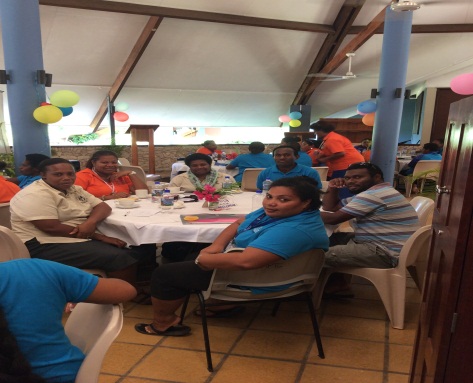 Investigation; Principal Investigator, Leadership Code Investigation; Principal Corporate Services Officer; and Investigator, General Complaints Investigation
The selection process is on-going and it is hoped to welcome the successful candidates to the Office before the end of 2017.
Students' placement

This year alone, the Ombudsman and his staff have played host to 5 APTC student placements, 1 AUF student placement, as well as 2 USP student placements.
This is support that the Office gives to these institutions which it hopes to continue in the future.