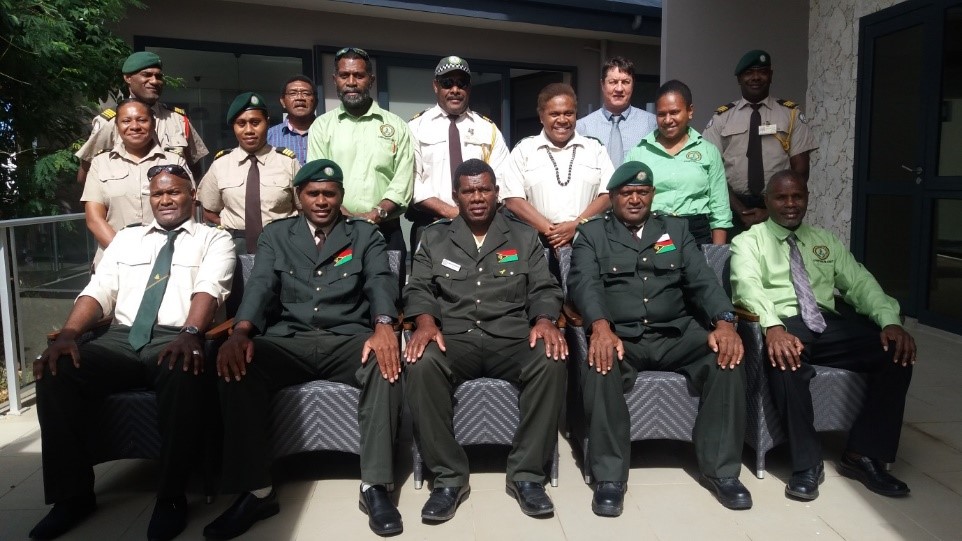 The Director, Managers, Principal Correctional officers and Senior Corporate and Probation officers of the Department of Correctional Services and Technical Advisor to DBKS attended 2 days Executive Management Meeting (EMM) at the Ramada Resort on 16 – 17 May 2018. It was an annual meeting held two times a year and this year was their first EMM for 2018. During 2 days meeting, EMM members discussed and made decision of some of the important issues of the Corrections such as the discussion and presentation on 2018 recurrent budget against progress of Business Plan, MFAT NZ project funding to Corrections, discussion on the Corrections Vehicle fleet, discussion and approval of some new internal polices, update members on Organisational Structure in line with new GRT, discussion on Correctional Land Issues and OMS and Saperion uses. This was a high level meeting which usually involves senior executives at top level making sound decision collectively regarding issues affecting DBKS and also opportunity to share information and encourage members to focus on the progress of the DBKS 2018 strategic plans.
Two of the highlights of the meeting were; the M & E Basics and JCSSS presentation presented by Monitoring and Evaluation Officer of the MJCS, Mrs. Jocelyne Loughman. During this presentation EMM Members where privileged to informed and reminded of the government strategic plans (NSDP, JCSSS, Corporate Plans, and Business Plan) and the importance of the M & E Framework. The other is a field trip was organised and EMM Members were privileged to visit Errangorango farm and observed farming project there managed by Port Vila Correctional Centre. Errangorango Farm is currently supported by the NZAid Small Infrastructure Grant (SIP).
It was a successful EMM organised so far as all of the agenda items were discussed on time. The next EMM will be around November 2018.