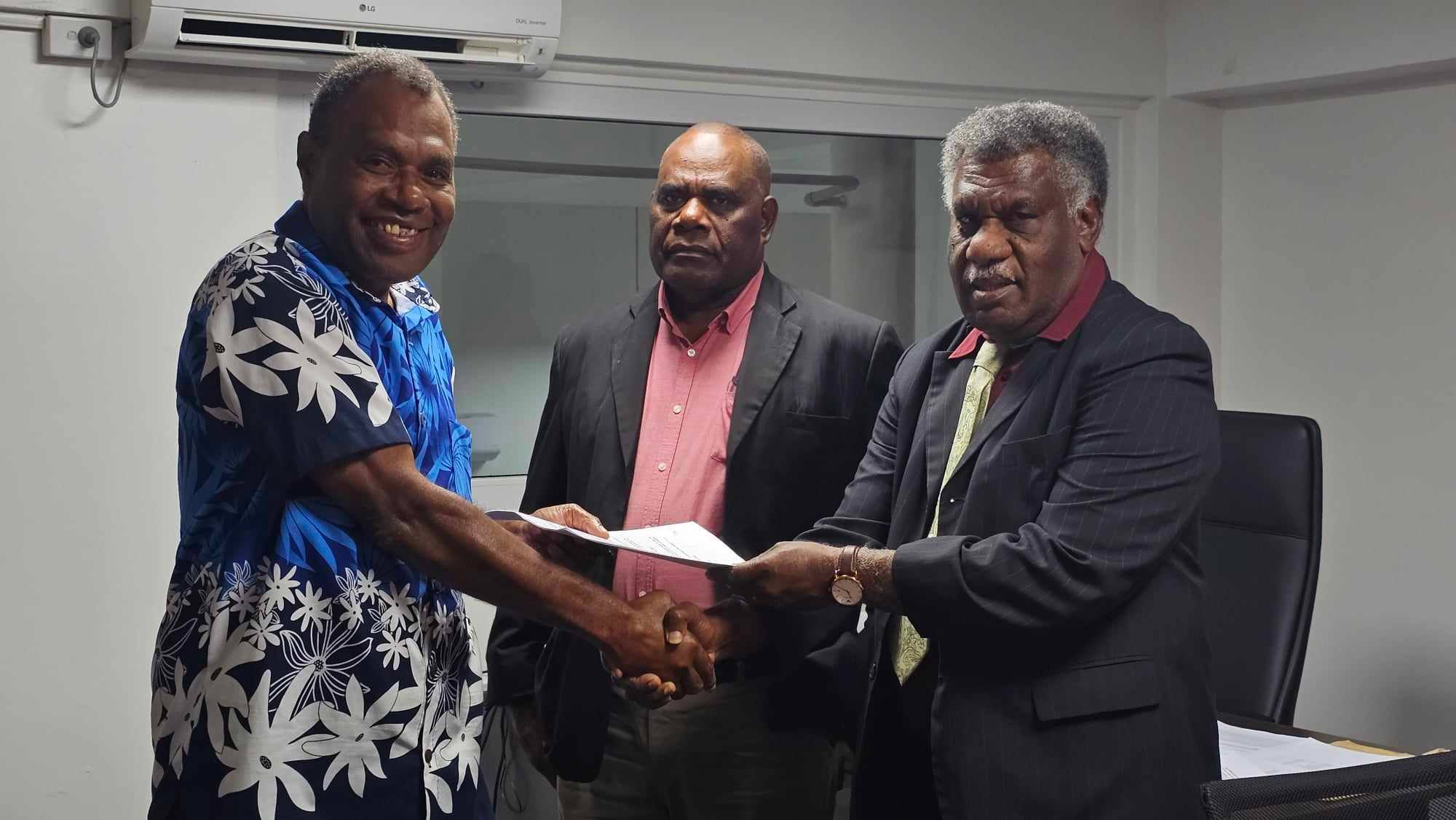 Six employees of the Cabinet of the Ministry of Justice and Community Services signed their contract today. The Attorney General's Office prepared their contract under the Official Salaries Act and made the signing in the presence of Minister James Bule, MP Simil Johnson and Acting Director General Pacco Siri.
The Member of Parliament for Tanna and former Chairman of the Civil Service Commission, Simil Johnson Yusuf, stressed the importance of the contract. He pointed out to the political officials that the contract is binding and legal that it is very important they always abide by the law.
MP Simil Johnson added that they are lucky to hold these positions and that they must think of the thousands of people who are left behind in their constituencies.
Honorable MP stressed the punctuality at work must always be observed and must do their best because everyone is paid by the taxpayers.
He pointed out to all cabinet members that they have privileges under the Salaries Act, but they must not abuse them, as they would bring the name of the minister, their political party and the government into disrepute.
Honorable Minister James Bule thanked the signatories of the agreement and assured that there would be more appointments in the coming days.
Mr. Bule reiterated that people across the country were expecting service delivery.
MP James Bule of Ambae constituency and MP Simil Johnson of Tanna constituency share staff in the Ministry of Justice and Community Services according to the sharing of portfolios in the Sato Kilman administration.