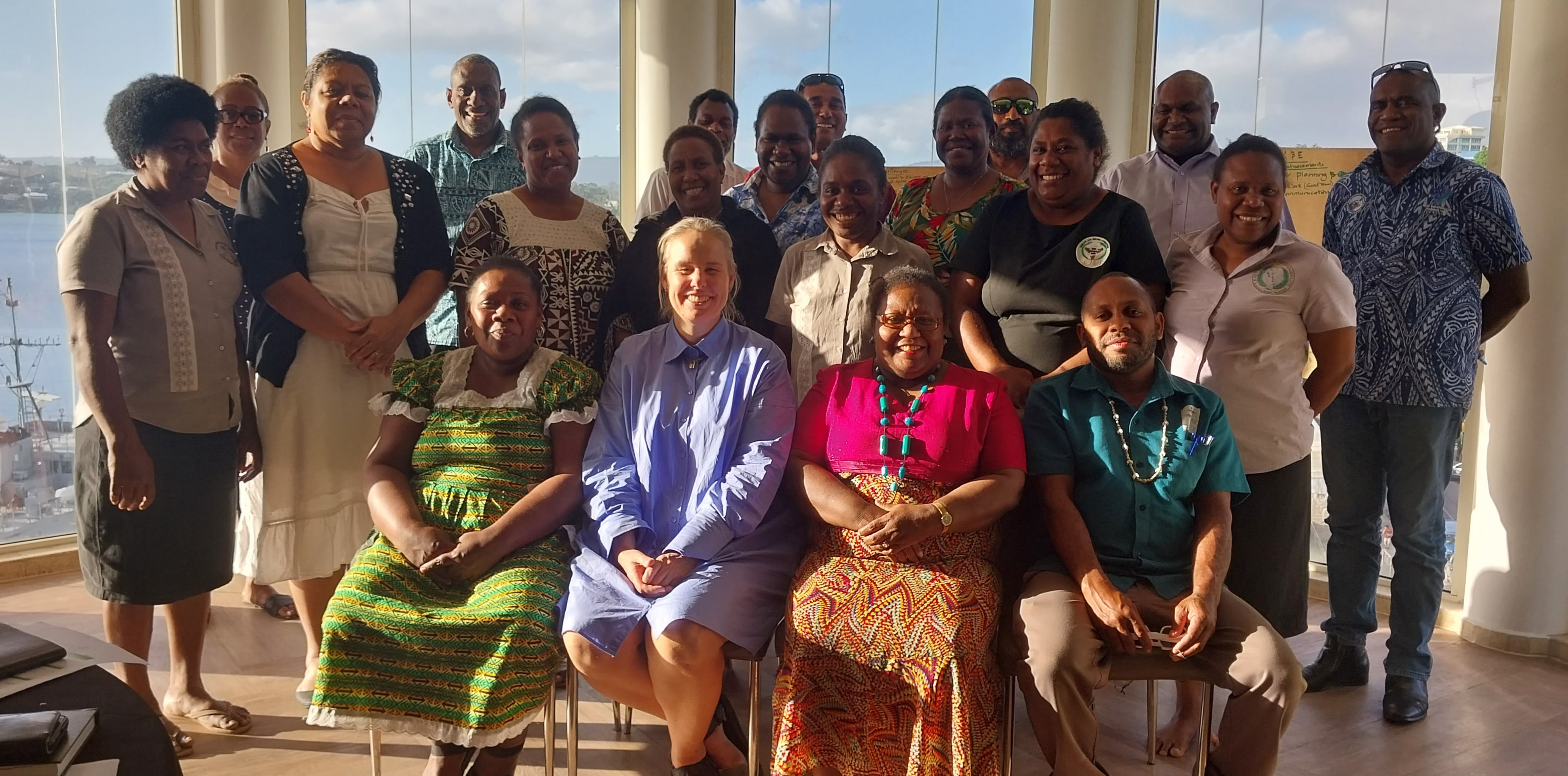 A two-day networking meeting in Port Vila was organized by the Ministry of Justice and Community Services with support from the Vanuatu-Australia Policing and Justice Program.
This important meeting was attended by all senior personnel from human resource, monitoring and evaluation, and planning officers of agencies under the justice sector.
It was planned to hold this network meeting in each quarter of the year, but due to some circumstances such as the two cyclones and the relocation of the Ministry, it was not possible to convene this meeting.
At the network meeting, all senior staff from each agency were briefed on their roles and responsibilities, as well as challenges and successes
And how they can best work together to help each other achieve their annual plans.
During the two-day meeting, the Public Service Commission (PSC) and the Vanuatu Institute of Administration and Public Management Unit (VIPAM) have the opportunity to present training opportunities to participants.
VIPAM's mission is to assist individuals working in the Vanuatu Public Service to enhance their general knowledge and skills and to advise them on human resource development issues.
The Ministry of Justice and Community Services expressed their gratitude to all participants and assure that they will meet regularly next year.
He also expressed a big thank you to the VAPJP for their continued financial support.