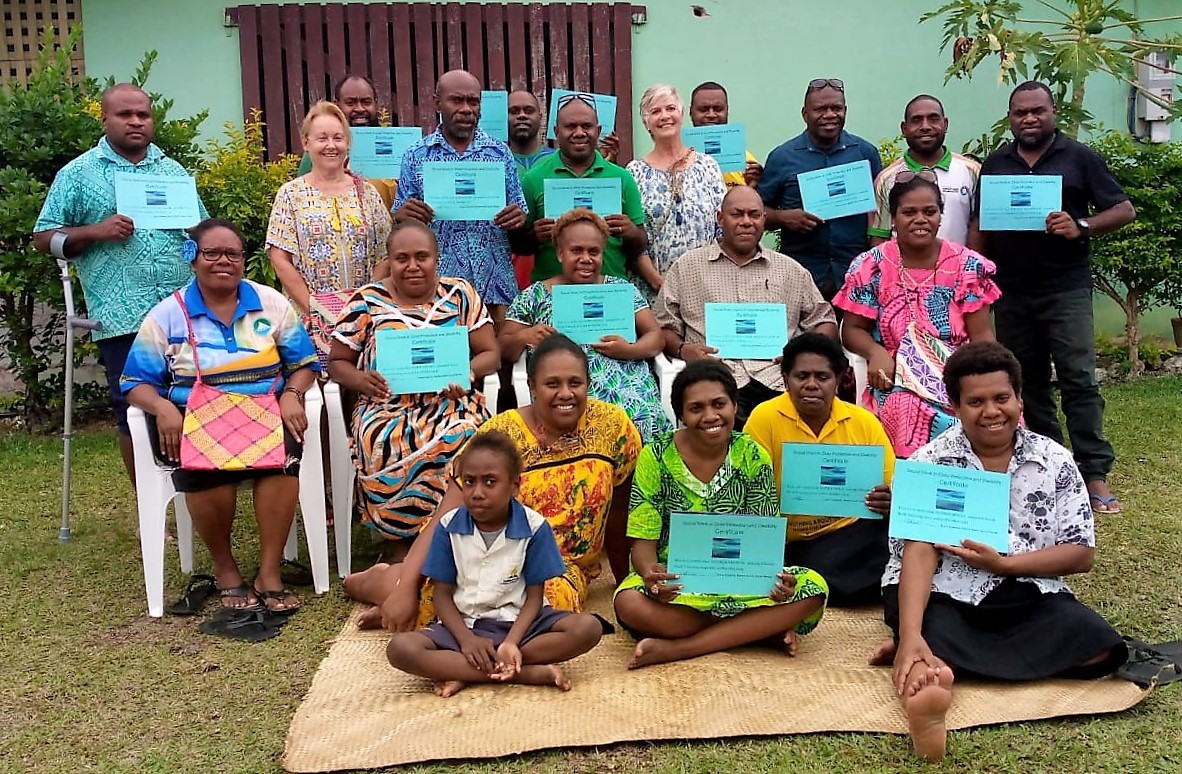 The Ministry of Health held a three-day training on mental health for child protection and disability officers from the provinces. This training was held this month in Luganville and was attended by 17 participants representing the Child Desk Team, the Disability Desk Team, and the Department of Women's Affairs in Sanma Province.
Tristelle Karae, social care coordinator for children at the Ministry of Justice and Community Services, described the training as important for her officers who interact with people in the community on a daily basis
She stressed that the training will provide provincial officials with a better understanding of mental health and psychosocial support, and further strengthen our disaster response capacity, as this is the main role of child protection in disasters. Ms. Karae commended the two training facilitators Noritake Watt and Dr. Angela James from the Ministry of Health for taking the time to share their knowledge with all the participants.
This is not the first time the two ministries have worked together to further educate the workforces of both sides.
Most people affected by an emergency experience stress (e.g., feelings of anxiety and sadness, hopelessness, sleep disturbances, fatigue, irritability or anger, and/or pain). This is normal and will improve over time for most people
Mental health affects how we think, feel and act. It also determines how we handle stress, how we relate to others, and how we make healthy choices. Mental health is important at every stage of life, from childhood and adolescence to adulthood.