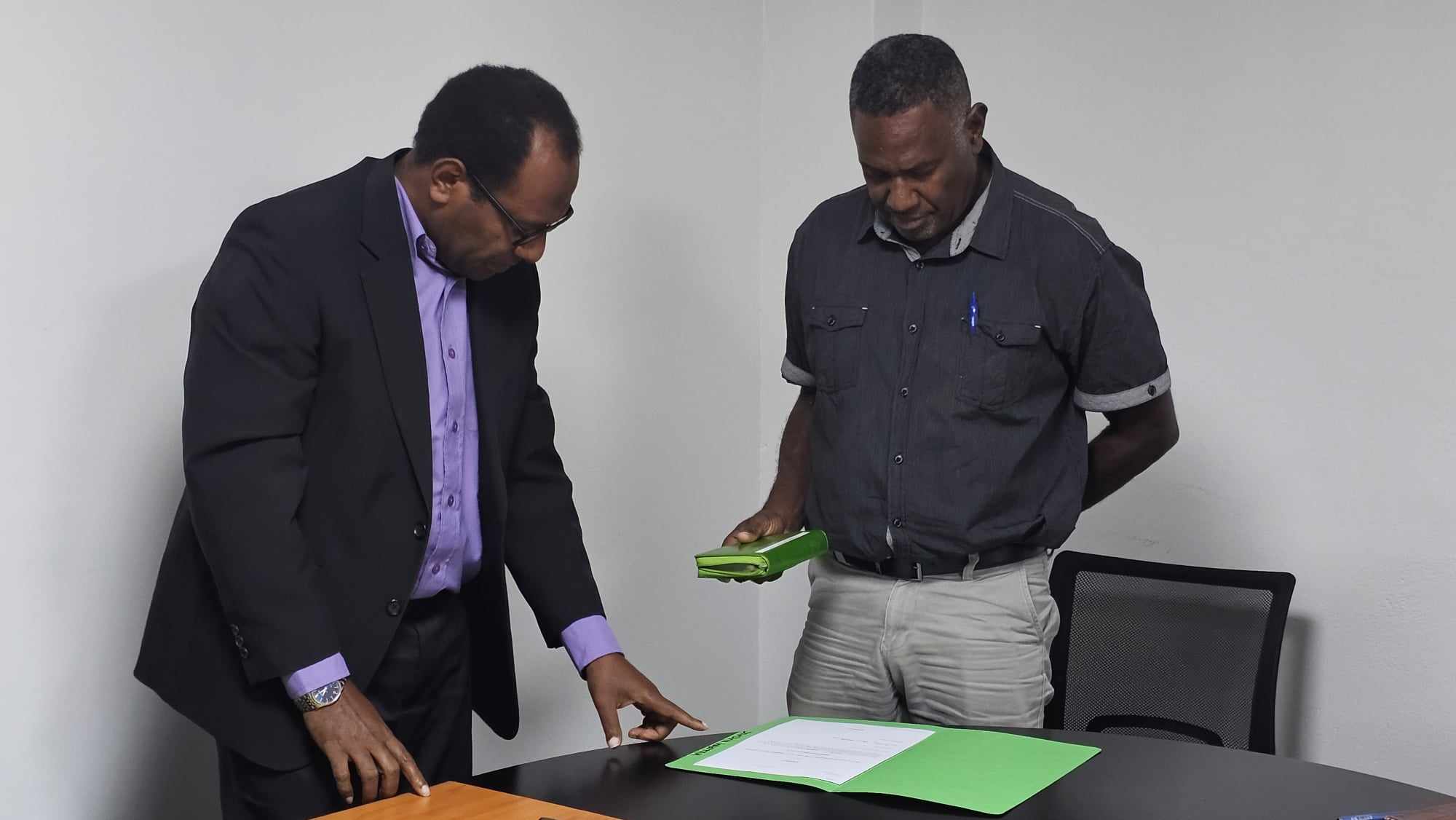 The members of two commissions of inquiry have signed their oath of allegiance in the presence of the State Legislature following their appointment this week.
The Council of Ministers approved the appointment of the two Commissions of Inquiry and instructed the Minister of Justice and Community Services to implement the decision.
The aim of the COI is to investigate the operations of the Vanuatu Financial Intelligence Unit (FIU) and two Vietnamese vessels detained by the authorities in Port Vila harbor.
The COI has signed a three-month contract to submit a report and will request an extension depending on its workload.
The Honorable Minister of Justice and Community Services John Amos Nalau encouraged the commissioners to do their duty according to the law and that the government was totally dependent on the outcome of the final report compiled.
On behalf of the two commissions of inquiry, Chairman Peter Bong and Bill Bani assured the Minister that they will do their best and come up with a genuine report at the end.
If the allegations in the report are suspicious and warrant prosecution, the government is ready to move to the next level.